Human Rights Day 2011
On December 6 & 7, the Waterford One World Centre and the Garter Lane Arts Centre held events in honour of International Human Rights Day. Each year in December, the world comes together to commemorate the United Nations' adoption of the Universal Declaration of Human Rights and we came together to recognise their continuing importance both here in Ireland and around the world. This year's event included a free of charge showing of the critically acclaimed film A Better Life. Over 200 local second level students took part in the day programme that included a screening of the film followed by workshops given by Waterford One World Centre staff.
As part of our recognition of this day, one of our fellow citizens was honoured with the 4th annual Waterford Humanitarian Award, an award designed to highlight an individual who makes a daily commitment to human rights. The 2011 recipient of the Waterford Humanitarian Award was presented to Mr. Marc Mbanda by the Honourable Mayor of Waterford, Cllr. Pat Hayes.
Photographs by Joe Dalton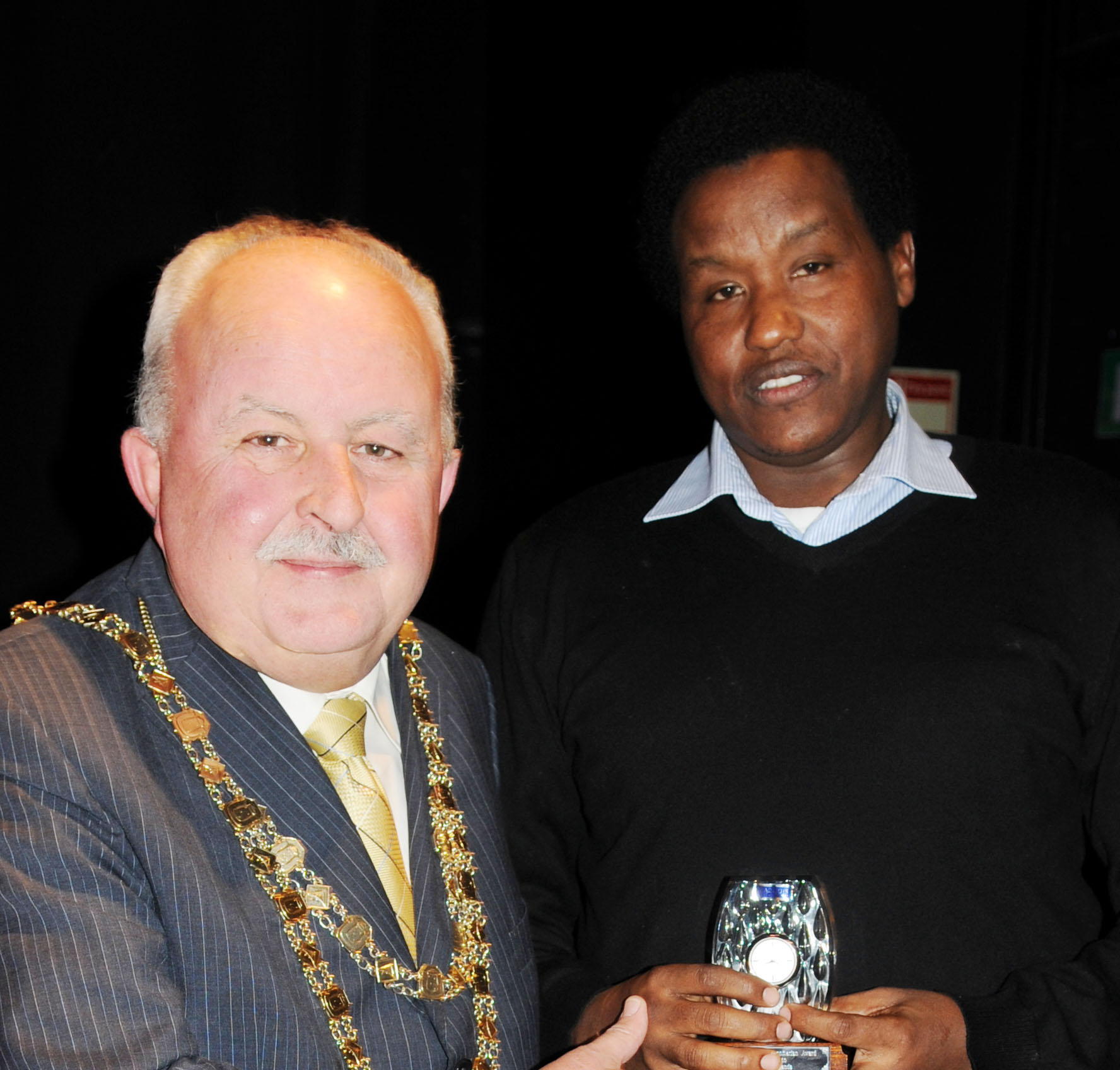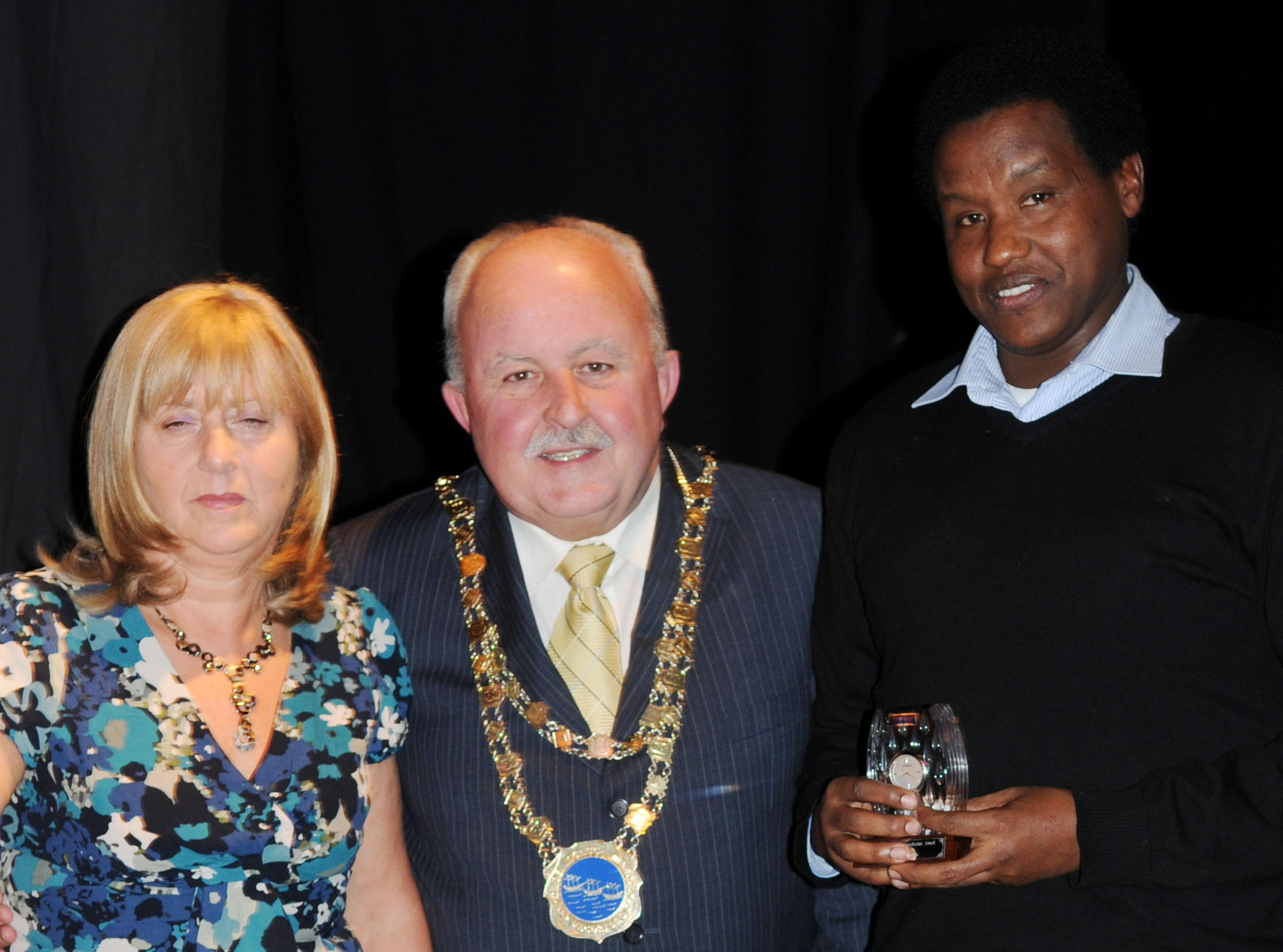 Click on a thumbnail to view a larger version of the image.